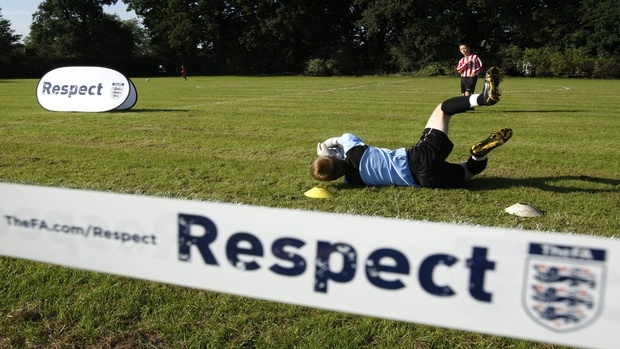 Don't Spoil My Game
Back in February 2016 I took to the keyboard to inform Clubs, Teams and adults of the league that unless people behaved better on a Sunday morning, then there could be a very serious event involving serious injury. This was on the back of what was an unacceptable weekend of abandoned games, threats to referees and general unruliness.
Little did I know that this would lead to national media coverage, TV, Radio and Press. My email box broke and a sense of urgency "to do something "was the message received loud and clear, from within the league and all over the country.
With help from the member clubs in workshops, support from the county FA and the FA, the "do Something" mandate has resulted in an approved pilot for the coming season that will be run exclusively in the Surrey Youth League.
The pilot is focused on raising levels of respect towards officials, cutting out the unnecessary respect and hopefully giving everyone a mandate to challenge "Socially Unacceptable behaviour" on the touchline of a children's football pitch.
The way in which this will be launched is through using Pitch Marshalls at games to work with the referee to ensure that all poor behaviour is reported to the league. If Spectators are unruly and the league receives reports from the referee, then we will ask the clubs to sanction, without appeal, poorly behaving people.
Sanctions will include verbal and written warnings, compulsory completion of FA educational videos, touchline suspensions, written letters of apology to Child Referee parents – failure to implement these sanctions will probably result in fixtures for the offending teams being removed, even if it is just one poorly behaved person associated with the team.
No one associated with officiating, Referee or Linesmen, needs to go out fearing abuse or disrespect, please don't do it, challenge the poor behaviour and let's get the game back from the idiots that are starting to invade the touchline.
Let's have a great season, let's not "Spoil the Game" for the children, inclusive of the young referees.
Graham Ekins – SYL Chairman