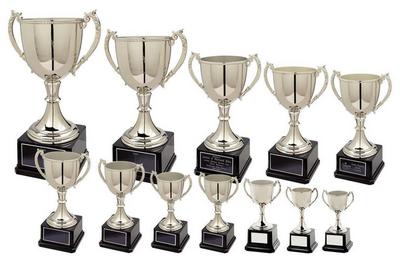 SYL Presentation Day
Sunday 20th May 2018
at Imber Court for U12 –U14 Age Groups.
Please make sure you attend with a good compliment of players to ensure all trophies can be presented on the day…..
Under 12 – not less than 7 players …. Under 13 & Under 14 – not less than 8 players (as per league rule)
Under 12 will receive 13 trophies …. Under 13 & Under 14 will receive 16 trophies
If you require any extra trophies they can be ordered using this link   Order Extra Trophies Here  
Please note the deadline for ordering extras for a guaranteed delivery to presentation day is Monday 14th May 2018.
Trophies for the U15, U16 & U18 age group can be collected on the day between 10am -2pm or at the AGM on the 4th June but are not presented.
| Time | Division | Winner / Runners Up | team |
| --- | --- | --- | --- |
| | Under 12 | Under 12 | |
| 10.00am | U12 Premier Elite | Winners | Esher Wizards Whites |
| 10.00am | U12 Premier Elite | Runners Up | Leatherhead Youth |
| 10.00am | U12 Premier | Winners | Sutton United Youth |
| 10.00am | U12 Premier | Runners Up | Leatherhead Youth |
| 10.00am | U12 Championship | Winners | Chipstead Youth |
| 10.00am | U12 Championship | Runners Up | Kingstonian Youth Colts |
| 10.00am | U12 Super | Winners | Cobham Astros |
| 10.00am | U12 Super | Runners Up | Carshalton Athletic Purples |
| 10.00am | U12 Conference | Winners | Sheen Lions |
| 10.00am | U12 Conference | Runners Up | Esher Wizards Yellows |
| 10.00am | U12 Division 1 | Winners | Hanworth Sports Griffins |
| 10.00am | U12 Division 1 | Runners Up | Ashtead Colts Rovers |
| | | | |
| | | | |
| | Under 12/13 | Under 12/13 | |
| 11.00am | U12 Division 2 | Winners | AFC Walcountians Blues |
| 11.00am | U12 Division 2 | Runners Up | Old Coulsdon Colts Flyers |
| 11.00am | U12 Division 3 | Winners | Mitcham Park Stripes |
| 11.00am | U12 Division 3 | Runners Up | CB Hounslow Utd Greens |
| 11.00am | U12 Division 4 | Winners | Epsom and Ewell Colts Blues |
| 11.00am | U12 Division 4 | Runners Up | SCR Colts Purples |
| 11.00am | U13 Division 2 | Winners | Hampton & Richmond Boro Yth Knights |
| 11.00am | U13 Division 2 | Runners Up | Mitcham Park Colts |
| 11.00am | U13 Division 3 | Winners | Whitton Wanderers Panthers |
| 11.00am | U13 Division 3 | Runners Up | Redhill Youth Rangers |
| 11.00am | U13 Division 4 | Winners | Oxshott Royals Knights |
| 11.00am | U13 Division 4 | Runners Up | Woking Cougars Colts |
| | | | |
| | Under 13 | Under 13 | |
| 12 Midday | U13 Premier Elite | Winners | Sutton United |
| 12 Midday | U13 Premier Elite | Runners Up | Cove Youth FC Tigers |
| 12 Midday | U13 Premier | Winners | Ascot United |
| 12 Midday | U13 Premier | Runners Up | Walton Casuals Panthers |
| 12 Midday | U13 Championship | Winners | Kingstonian Youth Eagles |
| 12 Midday | U13 Championship | Runners Up | Meadow Sports |
| 12 Midday | U13 Super | Winners | Kew Park Rangers Blues |
| 12 Midday | U13 Super | Runners Up | Farncombe Youth Hawks |
| 12 Midday | U13 Conference | Winners | Banstead Village |
| 12 Midday | U13 Conference | Runners Up | AFC Lanes |
| 12 Midday | U13 Division 1 | Winners | St Helier Youth |
| 12 Midday | U13 Division 1 | Runners Up | Lyne Youth |
| | | | |
| | Under 14 | Under 14 | |
| 1.00pm | U14 Division 1 | Winners | Raynes Park Vale Reds |
| 1.00pm | U14 Division 1 | Runners Up | Met Police Youth Reds |
| 1.00pm | U14 Division 2 | Winners | Hampton Rangers Juniors |
| 1.00pm | U14 Division 2 | Runners Up | Whitton Wanderers Youth |
| 1.00pm | U14 Division 3 | Winners | Sheen Lions Pride |
| 1.00pm | U14 Division 3 | Runners Up | Old Coulsdon Colts Blazers |
| 1.00pm | U14 Division 4 | Winners | Staines Town Juniors |
| 1.00pm | U14 Division 4 | Runners Up | Hampton & Richmond Boro Yth Colts |
| | | | |
| | Under 14 | Under 14 | |
| 2.00pm | U14 Premier Elite | Winners | Farnham Town Reds |
| 2.00pm | U14 Premier Elite | Runners Up | Farnham Town Blues |
| 2.00pm | U14 Premier | Winners | Sutton United Youth |
| 2.00pm | U14 Premier | Runners Up | Sutton United |
| 2.00pm | U14 Championship | Winners | Doverhouse Lions Blues |
| 2.00pm | U14 Championship | Runners Up | Manorcroft Utd Jnrs |
| 2.00pm | U14 Super | Winners | AFC Walcountians Blues |
| 2.00pm | U14 Super | Runners Up | Bedfont Eagles |
| | | | |