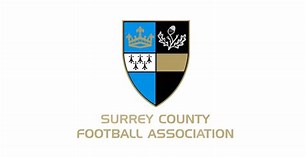 Surrey FA are pleased to launch the Surrey FA State of Play survey, a simple online process which takes no longer than 5 minutes to complete and asks a questions about your role(s) in football, followed by some diversity-related questions.
The information you submit is completely anonymous and will be used to inform the work we do moving forwards and the programmes we design and deliver, ensuring that football in Surrey is open and accessible to everyone.
We are looking to reach everyone involved in football with this survey, including youth and adult players, coaches, referees, Surrey FA staff, and volunteers. Please complete this survey yourself following the link below, and pass on to your league committee members to complete too.
If you would like to be sent paper copies of this survey to fill out and return, or have any further questions about the survey, equality and inclusion at Surrey FA please contact Tamsyn.Woodman@SurreyFA.com.
Regards,
Ashley Gumbrell
Football Services Manager