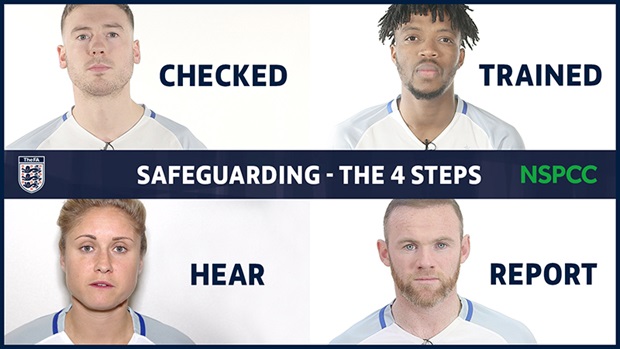 Safeguarding – Play Your Part
I am writing to ask for your help today in sharing some important information about safeguarding children.
As a club official you are in a unique position to use your networks help the game spread vital messaging about keeping children safe. We are confident in the breadth of work being undertaken in this field across the country but are never complacent.
To that end, please take 60 seconds to watch a new film featuring players from our national teams and then share the link as widely as possible:
Please ensure that you are aware of the specific helpline we have commissioned the NSPCC to set up to help encourage more people to come forward. The number is 0800 023 2642.
Thank you
Greg Clarke
Chairman
The FA