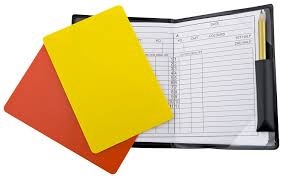 Club Assistant Referee (Lino) Workshop & Mini Soccer Workshop
The league are pleased to announce that we are running a couple of workshops to assist clubs with getting people involved in running the line and refereeing mini soccer games on Matchday.
We have a Club Assistant Referee (Lino) Workshop on Monday 8th October 2018
and
a Mini Soccer workshop on Tuesday 16th October 2018.
Both are at Metropolitan Police Sports Club, Imber Court, East Molesey, KT8 0BT starting at 7pm.
For mini refs the minimum age is 14 and the assistant refs is 16. The cost of the workshops is a nominal £5, participants on the assistant ref's course will receive a free set of flags.
 Payment must be made at the time of booking or the application will be disregarded.
To book follow the link below:
Assistant Referee Workshop Click Here
Mini Soccer Workshop Click Here
If you have any questions please contact League Secretary Frank Thompson frank.thompson@btinternet.com