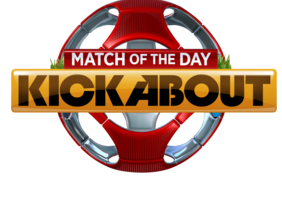 CBBC  Match Of The Day Kickabout
We're searching for the UK's best young technical footballers, kids with brilliant ball skills and impressive flicks and tricks.
If you've got silky skills, moves like Messi and top tekkerz to appear on TV, then we want to hear from you! CBBC is searching for the most technically gifted footballing boys and girls across the UK. If you're aged between 10-15 and would like to take on our incredible skills course, then read on!
If you are selected by the team at CBBC, you will be invited to attend a regional Trial where you'll be able to show off your best tricks and flicks and take on our incredible skills course, specifically designed to test all aspects of your football technique.
The 10 footballers with the best time on our course will then progress to Training Camp and get to play at premier football facilities around the UK. Only the most capable will progress to the Grand Final and one will be crowned Can You Kick It? Champion 2019.
Trials will take place from late April to the middle of May in various UK regions